Another year ends. Another year begins. Year after year, we are treated with another barrel-full of movies and, quite obviously, 2012 is no different (unless you believe in the whole Mayan end-of-the-world doomsday prophecy). The aim of this list is to sift through the heap and shortlist a selection of movies that will bring some sense to the release calendar. So here's a list of movies to look forward to in 2012, one list to rule them all: action, comedy, drama, sci-fi, animated, super-hero and… Middle-Earth!
Note: All release dates mentioned are for the USA, for the sake of some order. They are also, owing to some random reason, subject to change.
Haywire
Action, Thriller
Release date: January 20th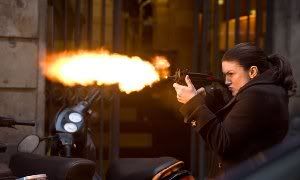 Steven Soderbergh (
Oceans 11, 12, 13
) picked real-world mixed martial arts fighter Gina Carano as the action heroine of his new film. The movie also stars Ewan McGregor, Michael Douglas, Antonio Banderas and Michael Fassbender. Going by the trailer, it looks kick-ass. It's about time Hollywood gets a good female action star apart from Angelina Jolie.
Ghost Rider: Spirit of Vengeance
Superhero, Action
Release date: February 17th
Don't judge this sequel by the previous Ghost Rider movie. Although it stars the same actor playing the lead (the one & only: Nicholas Cage), the key difference here is that it is directed by the duo who made
Crank
and
Crank 2
. For a fiery demon with a flaming skull for a hero, these are just the guys the movie needed: over-the-top and never taking it seriously. Fun!
John Carter
Fantasy, Action
Release date: March 9th
Owing to the amount of special effects and aliens this movie has (it is set on Mars afterall), it may as well have been an animated movie. Even so, John Carter is an enduring character having appeared in books and comics for a century! My anticipation for this movie though is based on only one fact: Director Andrew Stanton has made the most lovable Pixar movie/character to date –
Wall-E
.
Mirror, Mirror
Comedy, Fantasy
Release date: March 16th
The first of two Snow White adaptations in 2012, this is the funny one. It is directed by a once-upon-a-time visualist, but now just a director for hire Tarsem (
The Fall, Immortals
). The one thing this movie has going for it: Julia Roberts plays the Evil Queen. In a comedy, that's perfect casting. Unless you also count the seven real life dwarfs playing the dwarves.
The Hunger Games
Action, Thriller
Release date: March 23rd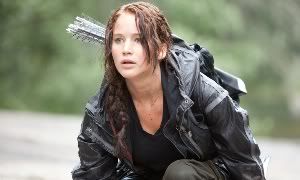 12 districts vying for better rations from the Capitol send two competitors each to take part in the annual Hunger Games, a survival game that ends with only one player alive. The popular series of books gets its first movie adaptation in what is promised to be a franchise. Jennifer Lawrence (the new Mystique from
X-Men: First Class
) is the one we're rooting for, and she's trained by Woody Harrelson. FTW!
The Avengers
Superhero, Action
Release date: May 4th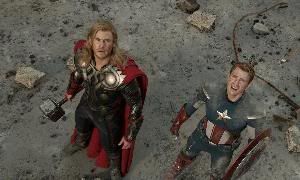 A movie that features Iron Man, Thor, Captain America, Dr Banner, Hawkeye, Black Widow and Nick Fury. Starring Robert Downey Jr., Chris Hemsworth, Chris Evans, Mark Ruffalo, Jeremy Renner, Scarlett Johansson and Samuel L. Jackson. This is as awesome as it gets. In fact, only one word can make this awesomeness more awesome: HULK.
The Dictator
Comedy
Release date: May 11th
How does Sacha Baron Cohen do it? Borat, Bruno and now this. If the trailer is anything to go by, this may as well trump Borat to become his most recognizable persona. What is The Dictator? It is the heroic story of a dictator who risks his life to ensure that democracy would never come to the country he so lovingly oppressed. WTF indeed! (watch the movie's hilarious trailer for to find out what the "F" stands for).
Dark Shadows
Mystery, Horror
Release date: May 11th
Tim Burton and Johnny Depp continue their mutual love for the bizarre in this gothic tale about a vampire and his encounters with witches, ghosts, werewolves and other such wonderful folk. And here I thought these two were in for happy times after
Alice in Wonderland
. Sigh. Also stars Michelle Pfeiffer, Helena Bonham Carter and Eva Green.
Men In Black III
Action, Comedy, Sci-Fi
Release date: May 25th
After a 4 year hiatus, Will Smith is back and just the way we like him: all charming, smooth-talking and funny. In this third Men In Black movie, he goes back in time to meet/save a younger Agent K (Josh Brolin doing a fantastic Tommy Lee Jones impersonation). Let us hope this movie is more like the original rather than the utterly forgettable sequel.
Snow White and the Huntsman
Fantasy, Action, Adventure
Release date: June 1st
The second Snow White adaptation of the year, this is the cool one. The trailer boasts some excellent visuals, pulsating music and glimpses of some promising sequences. Expect the story to stray freely from the original tale, as is evident by the title. Kirsten Stewart plays Snow White with sword and armor, Chris Hemsworth plays the gruff Huntsman with an axe and Charlize Theron is the beautiful evil Queen. Long Live the Queen!
Rock of Ages
Musical, Comedy, Drama
Release date: June 1st
After
Hairspray
, Adam Shankman brings us another comedy musical that looks like a bagful of fun. Featuring an all-star cast, the pick of the lot are Tom Cruise as a rockstar and Catherine Zeta-Jones, who returns to movies and to the genre that got her the Oscar, playing a religious zealot. This one's gonna play to the crowd.
Prometheus
Sci-Fi, Action, Horror
Release Date: June 8th
The last two (and only) times Ridley Scott made sci-fi, we got genre defining movies
Blade Runner
and
Alien
. While
Prometheus
is based in the same universe as the Alien movies, this is set earlier and without the xenomorphs. It stars Noomi Rapace as the heroic lead with Michael Fassbender (human-form robot?) and Charlize Theron (traitor?) as other members of her space crew. Watch trailer, get goosebumps.
Jack the Giant Killer
Fantasy, Adventure, Action
Release date: June 15th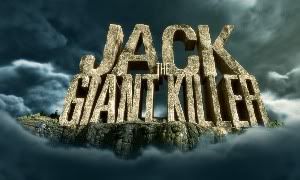 Bryan Singer (
Usual Suspects, X-Men, X2 , Valkyrie
) is one of the best yet highly under-rated directors of his generation. After
Superman Returns
did not fly the way the studio intended (pun intended), he was contractually obliged to deliver another non-Superman movie. The result is this big-screen re-telling of "Jack & the Beanstalk". Expectation: watch, enjoy, forget.
Abraham Lincoln: Vampire Killer
Fantasy, Horror, Thriller
Release date: June 22nd
Russian director Timur Bekmambetov is a minor genius when it comes to visualizing fantastical action sequences. In his second Hollywood movie (after 2008's
Wanted
), he pits America's most bad-ass president as a 20-something against creatures of the night: vampires. Note to boys: zesty Mary Elizabeth Winstead plays wife to the axe-wielding future-president.
Brave
Animation, Comedy, Adventure
Release date: June 22nd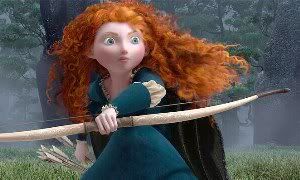 One word: Pixar.
G. I. Joe: Retaliation
Action, Action, Action
Release date: June 29th
If
Fast Five
has taught us one thing, it is this: put The Rock in the sequel to an inconsequential movie, get the crowd screaming hoarse. But the makers of of this movie did not want to take any chances. So they upped the equation. They did not just cast The Rock. They also cast, as the original Joe… Bruce Willis! Don't scroll, here's the release date again: June 29th.
The Amazing Spider-Man
Superhero, Action
Release date: July 3rd
Spider-man again. From the origin. Just like the comics. And in 3D. The announcement of the movie was *the* super-hero movie news that got eyes-rolling. But then... it is directed by Mark Webb (hehe). And it stars Andrew Garfield, Emma Stone, Rhys Ifans, Irrfan Khan (yes, the Bollywood actor), Martin Sheen and Sally Field. And it has that amazing trailer.
The Dark Knight Rises
Superhero, Action, Drama
Release date: July 20th
Batman Begins. The Dark Knight. The Dark Knight Rises
. Christopher Nolan & Christian Bale's trilogy comes to a close with this movie. Expect a befitting finale. And Anne Hathaway.
ParaNorman
Animation, Fantasy, Comedy
Release date: August 17th
From the directors of
Corpse Bride
and
Coraline
comes another dark yet funny animated movie. After those two earlier movies, I'm willing to surrender my time in the cinema to these directors, even if the premise reads like a run-of-the-mill plot for a movie: A misunderstood boy who can speak with the dead, takes on ghosts, zombies and grown-ups to save his town from a centuries-old curse. No really, trust me on this one.
The Expendables 2
Action
Release date: August 17th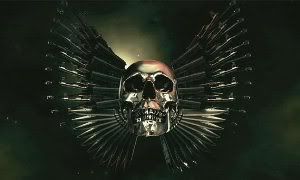 The crew is back: Sylvester Stallone, Jason Statham, Jet Li, Dolph Lundgren, Randy Couture and Terry Crews. This time Bruce Willis and Arnold Schwarzenegger have expanded roles too. That's Terminator, Rambo & John McClane in one movie! Being greedy? There's two more names added to the mix: Muscles-from-Brussels Jean-Claude Van Damme and, wait for it……… Chuuuuuuuck Norris!
Argo
Drama, Comedy
Release date: September 14th
Two movies, two home-runs. Ben Affleck is proving to be every-bit the critically acclaimed director that nobody expected of him. After a crime-drama (
Gone Baby Gone
) and an action-drama (
The Town
), Mr Affleck turns his sights on comedy-drama. His latest is based on the real 1979 incident of a CIA specialist who fabricates an absurd plan to rescue six American hostages from Iran: convince Iran that the six are part of a film-crew for a (non-existent) sci-fi movie called Argo.
Looper
Action, Sci-Fi
Release date: September 28th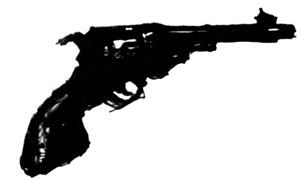 Joseph Gordon-Levitt plays Joe, a killer who works for the mob of the future. There's no paradox there, since you kill someone from the future, it doesn't change the past, right? And the law (of the future) can't do much, because the killer isn't even from their time, right? But then, Joe is assigned a target who he realizes is his own future self! But wait, here's the kicker: Older Joe is played by Bruce Willis. Uh-oh.
Gangster Squad
Crime, Drama
Release date: October 19th
An all-star cast of Sean Penn, Ryan Gosling, Emma Stone, Giovanni Ribisi, Josh Brolin, Robert Patrick and Nick Nolte, playing cops and gangsters of 40s and 50s Los Angeles. In addition to the awesomeness of having Penn, Gosling, Ribisi, Brolin and Nolte on screen together, imagine some of them also being in pinstripe double-breast suits with hats and sporting tommy guns!
Cloud Atlas
Sci-Fi
Release date: October 26th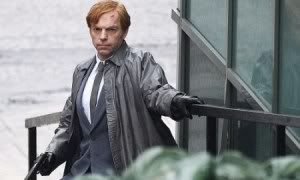 Apart from the cast & crew, not much is known about this science fiction movie with six stories set across distance and time. It has an unusual combination of directors: Wachowski siblings (
The Matrix
) & Tom Twyker (
The International
). What's fascinating is the cast of those six stories: Tom Hanks, Hugo Weaving, Hugh Grant, Halle Berry and Susan Sarandon. Curious, I am.
Skyfall
Action, Thriller
Release date: November 9th
With Sam Mendes (
Road to Perdition
) directing, expect a character-driven story. But since this *is* OO7 we are talking about, the action won't be in short-supply. Seems like a smart move to bring a critically-acclaimed director to this action franchise, especially one who has proved he can handle action splendidly. This time, forget the Bond girl, expect the stakes to be claimed by the baddie: Javier Bardem.
Gravity
Sci-Fi, Thriller
Release date: November 23rd
Alfonso Cuarón working on a sci-fi space-survival movie should give any film fan short breath. The premise adds to the anticipation, setting it up to compete for the best of the year: In space, a lone survivor of a mission to repair the Hubble telescope desperately tries to return to earth. Survivor = Sandra Bullock. Undefined role = George Clooney.
Les Misérables
Drama, Musical
Release date: December 7th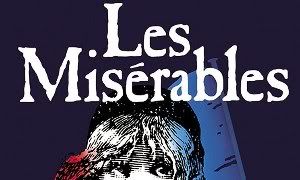 Tom Hooper last directed the Oscar winning movie
The King's Speech
. Next, he adapts Victor Hugo's classic, which many consider to be the best novel of the 19th Century, as a musical! But of more immediate interest, the movie has Hugh Jackman and Russell Crowe facing off as an ex-convict and a cop, with Anne Hathaway watching from the bylines. Now, I'd pay to watch Hugh Jackman & Anne Hathaway sing (and dance), but Russell Crowe? Who'd have thought it!
The Hobbit: An Unexpected Journey
Fantasy, Adventure
Release date: December 14th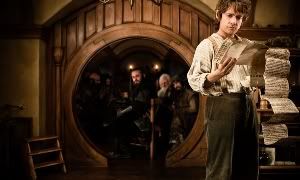 After much delay and shuffle, the two-part movie is on track, with the second part following in December 2013. Peter Jackson is directing. Gandalf returns with cameos from other Middle-Earth veterans promised. No Aragorn though. Look towards Thorin Oakenshield (played by Richard Armitage) to be the new Hero. And if the first trailer is anything to go by, expect lots more
LOTR
-ish goodness, albeit in a lighter vein. Fun, fun, fun! (p.s.: Read the book. It's a lovely 300-page adventure.)
World War Z
Action, Drama, Horror
Release date: December 21st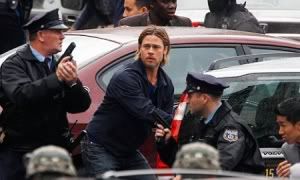 The "Z" in the title, you see, refers to Zombies. Based on the best-selling (and awesome) book, Brad Pitt plays a UN representative who travels the globe interviewing survivors, writing a report on the great zombie war. Great, I say. High time Hollywood gets an A-list revival of the zombie genre.
Life of Pi
Drama, Adventure
Release date: December 21st
After hand-picking a college student from India to play the titular character, Ang Lee (
Crouching Tiger, Hidden Dragon
) plans to make this his next reason for a trip to the Oscars. The movie, based on the best-selling book, is about a boy shipwrecked on a life-boat with a zebra, a hyena, an orangutan and a Bengal tiger for company. Irrfan Khan plays an older Pi, while Tabu plays Pi's mother.
Django Unchained
Western, Drama
Release date: December 25th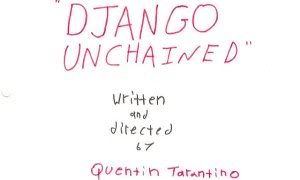 Quentin Tarantino directing a western = cowboy is a black man. Has to be. Will Smith was rumored for the part of Django, but it eventually went to Jamie Foxx. He plays an escaped slave, intending to save his wife from the evil plantation owner Leo DiCaprio. Christoph Waltz plays Django's Obi-Wan Kenobi style mentor (yes!), with Samuel L. Jackson, Joseph Gordon-Levitt, Kurt Russell and Sacha Baron Cohen in supporting roles.
The Great Gatsby
Drama, Romance
Release date: December 25th
Based on F. Scott Fitzgerald's classic, Baz Luhrmann directs Leo DiCaprio, Tobey Maguire, Carrey Mulligan and Isla Fisher in this movie set in 1920s about a guy (Tobey Maguire) tempted by the riches and lifestyle of his affluent neighbor, Jay Gatsby (Leo DiCaprio) and smitten by Gatsby's cousin, Mrs Daisy Buchanan (Carey Mulligan). Amitabh Bachchan makes his Hollywood debut as a Jewish gambler. Note: This is NOT A musical.
Lincoln
Drama, Historical
Release date: sometime December
Daniel-Day Lewis as Abraham Lincoln. Wow. And Steven Spielberg directs. Wow.
Cogan's Trade
Crime, Thriller
Release date: sometime 2012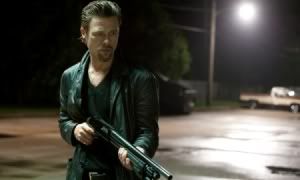 Directed by Andrew Domink (
The Assassination of Jesse James by the Coward Robert Ford
) and starring Brad Pitt as an enforcer for a mob. He's investigating an heist that went wrong during a mob-protected poker game. Just the one image has been released yet. But Brad Pitt's in it, and he's carrying a shotgun. Count me intrigued.
There are more movies that will be worth looking out for. Some of them:
Project X
(a high-school senior's house-party gone
Hangover
-style out-of-control);
Total Recall
(Colin Farrell in Arnie's role by the director of
Die Hard 4.0
);
American Reunion
(
American Pie
reunion);
The Bourne Legacy
(no Matt Damon but Jeremy Renner playing a Bourne-type);
Stoker
(
Oldboy
director Chan-wook Park's Hollywood debut) and
Warm Bodies
(a zombie falls in love with his victim's girlfriend – I kid you not!)
Happy 2012, and pray the Mayans were wrong.