In grand Hollywood tradition, here is the sequel to my list from the beginning of the year. The first half of 2011 has whooshed past us, and we stare at the approaching second half. The mixed bag of the past six months couldn't have been predictable, considering some of the most anticipated movies turned out to be total duds (
Hangover 2, Cars 2
) while others that seemed not too exciting blew us away (
Thor, Fast5
). Studios have shuffled their release schedules, upped the marketing on some movies and relegated some to the placid opening months of the next year. All this may be difficult to keep track of, so here's an *updated* easy-to-follow list for the movies to look forward to for the rest of 2011. The list has pictures too – to easily identify what movies I'm talking about.
Note: All release dates mentioned are for the USA, for the sake of order. They are also, owing to their feminine nature, subject to change.
Larry Crowne
Comedy, Romance
Release date: July 1st
Tom Hanks directs and acts in this light-heart comedy about a middle-aged man who must go back to college to re-invent himself. As happens in movies, Julia Roberts teaches there. Watch it if only to see Tom Hanks back and doing a rom-com.
Horrible Bosses
Comedy
Release date: July 1st
An otherwise ignorable plot is now very interesting due to the excellent cast, and a fantastic trailer that hints this to just maybe make the comedy of the year spot. Kevin Spacey's wickedness and Jennifer Aniston's sexually-overcharged boss are trumped by bad boy Colin Farrell's balding politically-incorrect sprawl. Giving them company is Farrell's Miami Vice co-star Jamie Foxx as an angsty killer.
Harry Potter and the Deathly Hallows: Part 2
Fantasy, Action, Adventure
Release date: July 15th
A decade long series of 8 movies comes to its finale with the second-half of the last book's movie. The-boy-who-lived will face He-who-must-not-be-named one last time. One, none or both die but it is assured that Ralph Fiennes gets his nose back. While it will provide a closure to the emotional investment of millions around the world, I'm all in to primarily watch Alan Rickman's Snape get his due.
Captain America: The First Avenger
Superhero, Action, Fantasy
Release date: July 22nd
Chris Evans is the man in the mask (or helmet) playing the Super Soldier with an "A" on the forehead. The movie is set during World War II, when Captain America was created. While there is no doubting Chris Evan's ability to carry a movie on his charm, director Joe Johnston has been off-the-mark in recent years. But with the latest trailer, this movie seems to be on target to continue Marvel's excellent run of critical and box-office wins this year.
Crazy, Stupid, Love
Comedy
Release date: July 29th
We have seen many comedies that tread the same plot as Crazy, Stupid, Love. What makes this different is the stellar cast: Steve Carrell, Julianne Moore, Kevin Bacon, Maria Tomei, Ryan Gosling & Emma Stone. I'd watch a movie with half that cast!
Rise of the Apes
Sci-Fi, Action
Release date: August 5th
Rupert Wyatt made an excellent directorial debut with The Escapist. He forays into big-budget territory here with an origin story for Ceaser, the ape that started it all. Andy Serkis hobbit-izes his gorilla act to play the mean monkey, while James Franco leads the Human cast. While the first trailer wasn't too impressive, there's hope with that director. And have you seen that brooding CGI ape?
30 Minutes or Less
Comedy
Release date: August 12th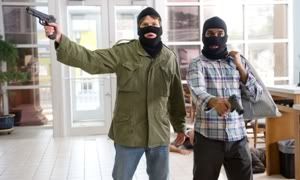 Jesse Eisenberg signs out of Facebook to play a pizza-delivery boy forced to rob a bank, with loud friend Aziz Ansari for company. The howlarious trailer had me in splits, and a quick check on director Ruben Fleischer confirms his credentials for comedy (hint: he also made the excellent
Zombieland
).
Fright Night
Thriller, Horror
Release date: August 19th
Anton Yelchin vs Colin Farrell. Yelchin weilds an axe, Farrell has fangs (as in, he's a vampire. Vampires suck blood, so they need fangs. You get the drift).
Conan the Barbarian
Action, Fantasy
Release date: August 19th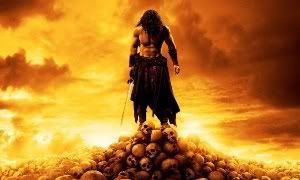 I do not know why I have this movie on the list. Considering Arnold Schwarzenegger has immortalized the Conan character, seeing anyone else play it is plain revolting. But many movie fans may not have seen the original and may yet be excited by the prospect of this hulking muscular man painting the screen red with his massive sword (!).
The Debt
Thriller
Release date: September 2nd
This thriller about the past catching up with now-retired Mossad agents stars Helen Mirren, Tom Wilkinson, and in an interesting bit, Sam Worthington as Wilkinson's character in flashbacks. Looks like a taut thriller, owing to its writer: Matthew Vaughn (
Kick-Ass, X-Men First Class
)!
Apollo 18
Horror, Sci-Fi, Thriller.
Release date: September 2nd
This movie has been pushed back to enjoy more marketing build up. Made in the style of "found footage" that was made popular by
Blair Witch Project
and
Cloverfield, Apollo 18
is apparently what *really* happened with the 1970 mission to space that was supposedly cancelled. With Timur Bekmambetov producing, he of Wanted and Night Watch, expect good visuals at the least. I am more intrigued about how astronauts will try to escape from the creature hunting them (note the claw mark in above image). Will they bounce away?
Contagion
Sci-Fi, Action, Thriller
Release date: September 9th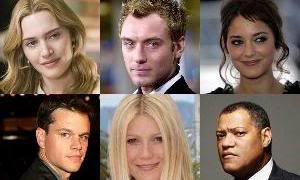 Kate Winslet, Jude Law, Marion Cotillard, Matt Damon, Gwyneth Paltrow, Laurence Fishburne. (Just in case you hadn't recognized those faces). All directed by Steven Soderbergh, who is great with ensembles – think
Ocean's 11
&
Traffic
. I wonder if we get a scene with all 6 in-frame together.
Moneyball
Drama
Release date: September 23rd
Brad Pitt and Philip Seymour Hoffman in one movie is gold enough for audience that love drama. If you've seen the trailer for this baseball-based movie, wait for the Brad Pitt-Robert Redford comparisons once it releases.
Killer Elite
Action
Release date: September 23rd
Jason Statham in an action movie? What else is new. Robert DeNiro too? Okay, interesting. Hang on, Clive Owens too! If it wasn't for that last name, this would be another good action movie for Statham fans, but Clive Owens just ups the ante for everyone. Don't miss this!
50/50
Comedy, Drama
Release date: September 30th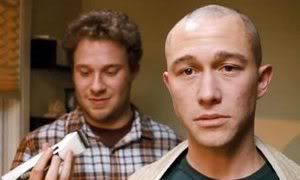 Joseph Gordan-Lewitt continues his exploration of 5s and 0s (seen
500 Days of Summer
yet?), playing a young cancer patient. Equal parts funny and tear-jearker, it's touted as an Oscar bait for its lead star. I'd watch it for the funny parts.
Dream House
Mystery, Thriller
Release date: September 30th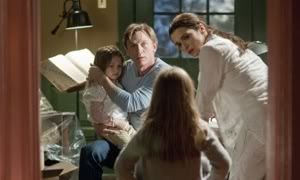 Newly married couple Daniel Craig and Rachel Weisz star with Naomi star in this good old fashion mystery where a new resident and a local lady investigate a "solved" murder in a quaint town. Director Jim Sheridan is more than adept at such story-telling, and the stars are an added bonus. Sounds like the perfect post summer-madness movie.
Real Steel
Sci-Fi, Action
Release date: October 7th
"A robot fighter coached by Hugh Jackman". That movie pitch has all the makings of a blockbuster. The wet blanket for me is director Shawn Levy, he of
Night at the Museum, The Pink Panther
and
Cheaper by the Dozen
fame. Blame him if this movie doesn't work, but until then concentrate on this: Hugh Jackman + Robot Boxing. Feel's good, right?
The Ides of March
Drama
Release date: October 7th
Another multi-starrer, this one has George Clooney, Philip Seymour Hoffman, Paul Giamatti, Ryan Gosling, Evan Rachel Wood and Marisa Tomei. It's directed by George Clooney and if you have seen Good Night, and Good Luck, you know how good this can be. Clooney plays a presidential hopeful, but the movie focuses on his new aide, Ryan Gosling, and his crash course in dirty politics.
Puss In Boots
Animation, Comedy
Release date: November 4th
While Antonio Banderas gets his own spin-off for his character from the Shrek movies, the kitty on his side is the best voice match-up we could have hoped for: Salma Hayek. Humpty Dumpty has a confirmed presence, so expect lots more nursery rhyme and fairy tale jokes and references thrown in with all the swashbuckling. With Dreamworks Animation's recent run being better than any of us expected, aren't we glad it's not a movie about Donkey?
Tower Heist
Comedy, Crime
Release date: November 4th
Don't let the fact that this stars Eddie Murphy put you off. Don't even let the director (Bret Ratner) have you run the other way. The movie also stars Ben Stiller (genius!) and Casey Affleck – it is about a bunch of victims who plan to rob the high-rise residence of a conman.
Immortals
Fantasy, Action, Adventure
Release date: November 11th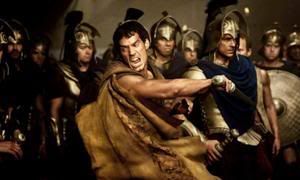 Forget Clash of the Titans. This is what a movie based on Greek Mythology should be like. Directed by visualist-par excellence Tarsem Singh (
The Cell, The Fall
) and starring the likes of Mickey Rourke and John Hurt, this movie tracks Theseus, played by the newly announced Superman Henry Cavill, as he stops King Hyperion and his army from unleashing the Titans. Thankfully missing: the Kraken.
Happy Feet 2
Animated
Release date: November 18th
Those cutesy penguins with the voices of Robin Williams and Elijah Woods are back, this time accompanied by the voices of Brad Pitt, Matt Damon and Pink. In 3D. C'mon, there's no way you can say no to any animate character voiced by Robin Williams!
Tinker, Tailor, Soldier, Spy
Thriller
Release date: November 18th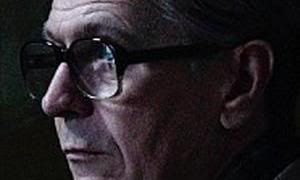 Watch this for one, and one reason alone: the movie is touted as a tour de force for Gary Oldman. Also stars Colin Firth, Tom Hardy and Mark Strong, this adaptation of the immensely popular thriller novel is the first English-language movie by acclaimed Swedish director Tomas Alfredson (
Let The Right One In
)
Hugo Cabret
Drama, Mystery
Release date: November 25th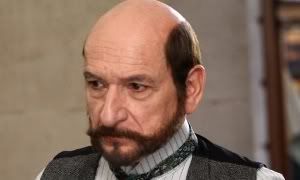 Martin Scorcese. Enough said. Trivia: This is Scorcese's first movie this century that does not star Leonardo DiCaprio.
The Muppets
Drama, Mystery
Release date: November 25th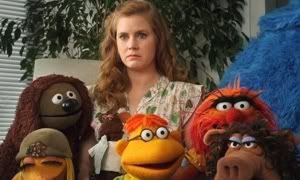 Kermit The Frog is back! And he must round up the gang if he has any hopes to do whatever he wants to do. Who cares, as long as we have Kermit, Miss Piggy and the gang! And for the skeptics, there's also Amy Adams. (For marketing fanatics, look at the excellent work they've been doing in the US and over the net for this movie).
Mission: Impossible Ghost Protocol
Action
Release date: December 16th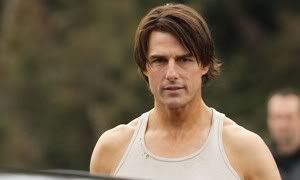 While being Brad Bird's (
The Incredibles
) first live action movie is the best possible reason to watch this movie, there's also the rumor that this may be Tom Cruise's last "mission", before handing over the franchise to Jeremy Renner. Then there is the much publicized shoot around Dubai, including at its world's tallest tower. I'd like to see Ethan Hunt jump from there and stop 5 inches above ground.
The Descendants
Drama
Release date: December 16th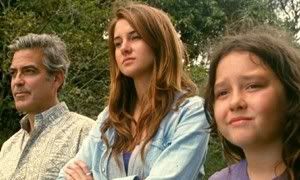 George Clooney plays a land baron and an estranged father who tries to reconnect with his daughters, in Alexander Payne's first movie since 2004's
Sideways
. Expect a sublime drama.
The Girl With The Dragon Tattoo
Drama, Thriller
Release date: December 23rd
David Fincher, it is said, can make a good movie out of a phonebook. Here, he gets an award-winning crime novel as his source. Fresh of his excellent facebook movie (
The Social Network
), Fincher goes back into Se7en territory – the movie deals with a murder investigation that goes much further and deeper than the investigators thought. What is very interesting is this: the book that this movie is based on is the first part of a multiple-award winning trilogy. Might we just have a trilogy from Fincher? If you've seen the anti-holiday trailer, you don't need any convincing. If you haven't, I don't know you.
The Adventures of Tintin: The Secret of the Unicorn
Animation, Adventure
Release date: December 23rd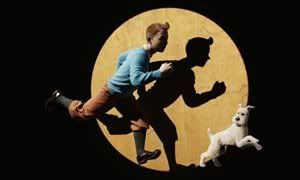 Steven Spielberg and Peter Jackson join hands to bring this beloved Belgian character and comic book to life in the first of three Tintin movies. While Spielberg directs this, Jackson will direct the second (Dunno yet about the third). They've picked one of the best Tintin books to start with, and if the initial production stills are anything to go by, this just might be the animated movie of the year.
Tree of Life
Drama
Release date: Who knows?
Auteur Terrence Malick's fifth movie in 38 years (read that again), there is no doubting how astounding this movie will be (It already has the critics split, some calling it the greatest work of the decade while others calling it the major act of self-indulgence). But the fact is, this is Terrence Mallick. Heck, the trailer to this movie is better than what directors manage to try to achieve in their whole careers. But if you don't care for that name, get your head around this: Brad Pitt plays Sean Penn's father.
With only five more sequels/prequels/spin-offs in these six months, there's hope that 2011 may yet be a very good year for movies. Enjoy your popcorn!