2011 beckons! The New Year is upon us and brings with it a new slate of films that Hollywood plans to unleash upon us. If we are to be willing victims to Hollywood's need of mass-producing movies and numbing us with their huge marketing machinery, why not take a crash-course on what's to come our way. Superheroes, aliens, robots, monsters, pirates, secret agents, serial killers, talking cars and even a big fat talking fighting awesome panda are part of the mix. So fear not the unknown of the New Year. Embrace it with the knowledge of the movies it brings us! (Or just print out this list for regular reference).
Note: All release dates mentioned are for the USA, for the sake of some order. They are also, owing to their organic nature, subject to change.
Apollo 18
Horror, Sci-Fi, Thriller.
Release date: March 4
th
Made in the style of "found footage" that was made popular by
Blair Witch Project
and
Cloverfield
,
Apollo 18
is apparently what *really* happened with the 1970 mission to space that was supposedly cancelled. With Timur Bekmambetov producing, he of
Wanted
and
Night Watch
, expect good visuals at the least. I am more intrigued about how astronauts will try to escape from the creature hunting them (note the claw mark in above image). Will they bounce away?
World Invasion: Battle LA
Action, Sci-Fi
Release date: March 11
th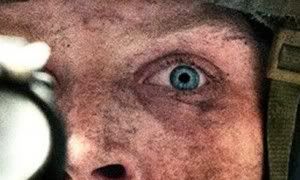 Since
Independence Day
, we've not seen an alien invasion movie that has really worked at that scale (yes, I remember
War of the Worlds
). But if the trailer of
Battle: Los Angeles
, now renamed to
World Invasion: Battle LA
to sound more like a video game, is anything to go by, we might be in for a worthy effort. Here's a more important reason for guys and girls alike: Michelle Rodriguez is in it, and in uniform. Yay!
Red Riding Hood
Thriller
Release date: March 11
th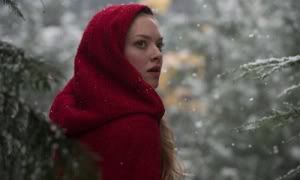 Take a familiar children's fairytale and give it a grown-up treatment. You either get a comedy or a horror/thriller. Thank God this is not a comedy. Amanda Seyfried stars as the not-little Red Riding Hood who loves an orphaned wood-cutter. Considering Catherine Hardwicke (of that sparkling vampires franchise) is directing, it's not surprising that the wolf is, in fact, a werewolf. Were it not for the moody trailer and the presence of one Gary Oldman, I'd not have given this a second look. Plus, it also brings back memories of when Mr Shyamalan (*cough*
The Village
*cough*) used to be a good director.
Sucker Punch
Action, Fantasy
Release date: March 25
th
A young girl retreats into an imagined alternative reality to plot and execute her escape from a mental facility for young girls. Imagine that plot in the hands of Zack Snyder, director of
300
. Babes instead of abs works for me! Note: Keep an eye out for Jon Hamm (of TV series
Mad Men
). He just might be joining this same director in the next Superman movie.
Source Code
Sci-Fi, Thriller
Release date: April 1
st
Jake Gyllenhaal stars as a soldier who is hooked up to relive the last 8 minutes of a train-bombing repeatedly until he discovers the person responsible. Director Duncan Jones (son of David Bowie!) made a non-spectacular debut with the sci-fi
Moon
, but he did get the psychology of a lonely man in space right. Here, he puts Jake's character through multiple and inevitable deaths. I'd like to see how Jones handles this.
Scream 4
Horror, Mystery
Release date: April 15
th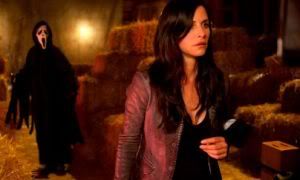 What's your favorite scary movie? Yes, Ghostface is back! And also back is director Wes Craven with the original trio of Neve Campbell, Courtney Cox and David Arquette. Famous cameo/deaths confirmed: Anna Paquin, Kristen Bell, Emma Roberts, Hayden Panettiere, Rory Culkin. I wish they also include Justin Beiber for the opening kill. I'd certainly pay to watch that!
Haywire
Action, Thriller
Release date: April 22
nd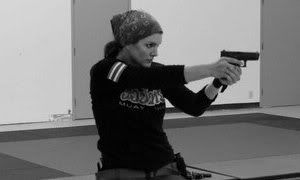 Steven Soderbergh (
Oceans 11, 12, 13
among others) picked real-world mixed martial arts fighter Gina Carano as the action heroine of his new film. The movie also stars Ewan McGregor, Michael Douglas and Antonio Banderas. Let's hope this woman can hold her own opposite these men. After all, it's about time Hollywood gets a good female action star apart from Angelina Jolie.
Thor
Superhero, Action, Fantasy
Release date: May 6
th
Marvel's God of Thunder and his Hammer! While more to do with introducing the character to the mainstream audience, so that he may be included in the eventual Avengers movie, this movie does benefit from Marvel's generous budget for stars and special effects. Chris Hemsorth looks like the Norse God, but I cannot fathom what Natalie Portman is doing opposite him. Rebound from the after-effects of
Black Swan
maybe? Geek Alert: Will the movie stick to canon and show Thor flying, red cape and all?
Pirates of the Caribbean: On Stranger Tides
Adventure, Action, Fantasy
Release date: May 20
th
v
Jack Sparrow is back! Wait, that's Captain Jack Sparrow. This fourth Pirates not-always-in-the-Caribbean movie has a new director, Rob Marshal of musicals
Chicago
&
Nine
, and even has a new female lead: Penelope Cruz. While battling Blackbeard and mermaids, at least the choice of director will give Johnny Depp something to sway to.
Kung Fu Panda 2
Animation, Comedy, Adventure
Release date: May 27
th
2011 is the year of AWESOMENESS! If not the year, this date may as well be. A very much white Jack Black returns as the black and white Po, a Panda with an appetite (haha) for kung fu. With the original, Dreamworks Animation started their streak of getting-it-right. With The Furious Five also returning, I can't wait to again see Po eating... err... fighting his way to victory.
The Hangover Part II
Comedy
Release date: May 26
th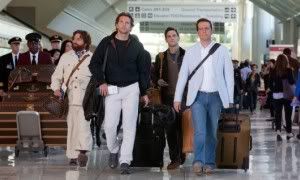 Phil, Alan, Doug and Stu (dentist, not doctor) are headed to Thailand! This time, it's Stu getting married. Expect more zaniness, weirder encounters and another ROFL time this summer. If you've been to Bangkok or know what can transpire there, you won't doubt the extremes these boys can get into.
Tree of Life
Drama
Release date: May 27
th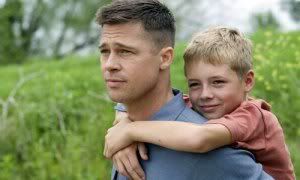 Auteur Terrence Malick's fifth movie in 38 years (read that again), there is no doubting how astounding this movie will be. In fact, the trailer to this movie is better than what directors manage to try to achieve in their whole careers. But if you don't care for that name, get your head around this: Brad Pitt plays Sean Penn's father. Didn't I say this would be the year of awesomeness?
X-Men: First Class
Superhero, Action, Fantasy
Release date: June 3
rd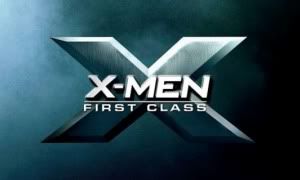 Too bad Bryan Singer is not directing this one, but the movie could not have gotten a better director than Matthew Vaughn. Ok, maybe it could have, but Vaughn is one helluva choice. For one, he made last year's
Kick-Ass
. For another... well, if you still need another reason, you haven't watched
Kick-Ass
.
Super 8
? ? ?
Release date: June 10
th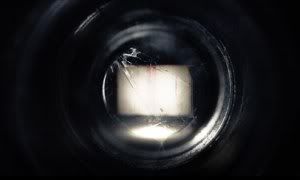 The last time J J Abrams kept a project under so much secrecy, we got
Cloverfield
. Apart from its nifty purpose-made teaser, we only know this takes place in the 1980s and has some connections to Area 51 (cue music). Btw, J J Abrams is the man behind
Mission: Impossible III
and 2007's
Star Trek
.
Green Lantern
Superhero, Action, Fantasy
Release date: June 17
th
Ryan Reynolds dons the green and saves Earth, the Solar System, the Milky Way and our Universe. Guess we'll have to discover more universes for him now for the sequels. But seriousness aside, this is DC's big investment considering Batman is at the end of his Nolan line, and Superman hasn't taken off yet. Disclaimer: do not let that image remind you of Bollywood's
Krrish
.
Cars 2
Animation, Comedy, Adventure
Release date: June 24
th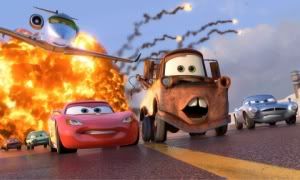 Pixar.
Rise of the Apes
Sci-Fi, Action
Release date: June 24
th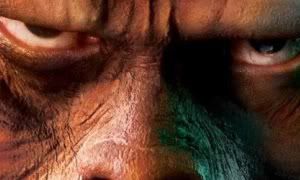 Rupert Wyatt made an excellent directorial debut with
The Escapist
. He forays into big-budget territory here with an origin story for Ceaser, the ape that started it all. Andy Serkis hobbit-izes his gorilla act to play the mean monkey, while James Franco leads the Human cast. Speaking of James Franco, seen
127 Hours
yet?
Transformers: Dark of the Moon
Sci Fi, Action (and maybe) Disaster
Release date: July 1
st
With the first and second
Transformers
movies, Michael Bay has made the best and worst movies of his career. Both made bucket loads of money. The third movie of this director's trilogy will forever define his status among movie fans. Note: Megan Fox/Mikaela has been replaced by Victoria's Secret model Rosie Huntington-Whiteley. Go on, google her.
Harry Potter and the Deathly Hallows: Part 2
Fantasy, Action, Adventure
Release date: July 15
th
A decade long series of 8 movies comes to its finale with the second-half of the last book's movie. The-boy-who-lived will face He-who-must-not-be-named one last time. One, none or both die but it is assured that Ralph Fiennes gets his nose back. While it will provide a closure to the emotional investment of millions around the world, I'm all in to primarily watch Alan Rickman's Snape get his due.
Captain America: The First Avenger
Superhero, Action, Fantasy
Release date: July 22
nd
Chris Evans is the man in the mask (or helmet) playing the Super Soldier with an "A" on the forehead. No teaser/trailer yet, but production stills look retro-cool – the movie is set during World War II, when Captain America was created. While there's no doubting Chris Evan's ability to carry a movie on his charm, director Joe Johnston has been off-the-mark in recent years. But I do have this feeling, the kind that helps me pick good orders off a new menu, that this just might be the Superhero movie of the year.
Dream House
Mystery, Thriller
Release date: September 30
th
Daniel Craig, Rachel Weisz and Naomi Watts star in this good old fashion mystery where a new resident and a local lady investigate a "solved" murder in a quaint town. Director Jim Sheridan is more than adept at such story-telling, and the stars are an added bonus. Sounds like the perfect post summer-madness movie.
Real Steel
Sci-Fi, Action
Release date: October 7
th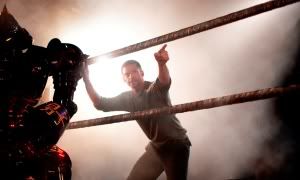 That there is a robot fighter being coached by Hugh Jackman. That premise and name has all the makings of a good movie. The wet blanket for me is director Shawn Levy, he of
Night at the Museum
,
The Pink Panther
and
Cheaper by the Dozen
fame. Blame him if this movie doesn't work, but until then concentrate on this: Hugh Jackman + Robot Boxing. Feel's good, right?
Contagion
Sci-Fi, Action, Thriller
Release date: October 21
st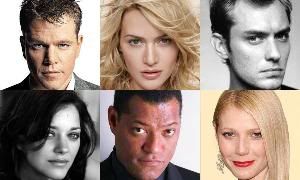 Matt Damon. Kate Winslet, Jude Law, Gwyneth Paltrow, Laurence Fishburne, Marion Cotillard. (Just in case you hadn't recognized those faces). All directed by Steven Soderbergh, who is great with ensembles – think
Ocean's 11
&
Traffic
. I wonder if we get a scene with all 6 in-frame together.
Puss In Boots
Animation, Comedy
Release date: November 4
th
While Antonio Banderas gets his own spin-off for his character from the Shrek movies, the kitty on his side is the best voice match-up we could have hoped for: Salma Hayek. Humpty Dumpty has a confirmed presence, so expect lots more nursery rhyme and fairy tale jokes and references thrown in with all the swashbuckling. Aren't we glad it's not a movie about Donkey?
Immortals
Fantasy, Action, Adventure
Release date: November 11
th
Forget
Clash of the Titans
. This is what a movie based on Greek Mythology should be like. Directed by visualist-par excellence Tarsem Singh (
The Cell
,
The Fall
) and starring the likes of Mickey Rourke and John Hurt, this movie tracks Theseus as he stops King Hyperion and his army from unleashing the Titans. Thankfully missing: the Kraken.
Hugo Cabret
Drama, Mystery
Release date: December 9
th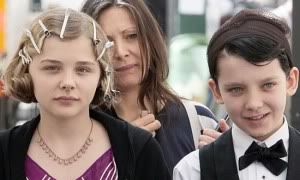 Martin Scorcese. Enough said. Trivia: This is Scorcese's first movie in 9 years (since
Gangs of New York
) that does not star Leonardo DiCaprio.
Mission: Impossible Ghost Protocol
Action
Release date: December 16
th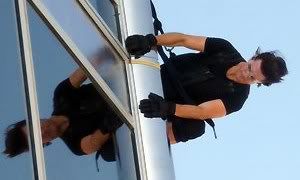 While being Brad Bird's (
The Incredibles
) first live action movie is the best possible reason to watch this movie, there's also the rumour that this may be Tom Cruise's last "mission", before handing over the franchise to Jeremy Renner. Then there is the much publicized shoot around Dubai, including at its world's tallest tower. I'd like to see Ethan Hunt jump from there and stop 5 inches above ground.
The Girl With The Dragon Tattoo
Drama, Thriller
Release date: December 21
st
David Fincher, it is said, can make a good movie out of a phonebook. Here, he gets an award-winning crime novel as his source. Fresh of his excellent facebook movie (
The Social Network
), Fincher goes back into
Se7en
territory – the movie deals with a murder investigation that goes much further and deeper than the investigators thought. What is very interesting is this: the book that this movie is based on is the first part of a multiple-award winning trilogy. Might we just have a trilogy from Fincher?
The Adventures of Tintin: The Secret of the Unicorn
Animation, Adventure
Release date: December 28
th
Steven Spielberg and Peter Jackson join hands to bring this beloved Belgian character and comic book to life in the first of three Tintin movies. While Spielberg directs this, Jackson will direct the second (Dunno yet about the third). They've picked one of the best Tintin books to start with, and if the initial production stills are anything to go by, this just might trump Pixar to be the animated movie of the year.
A Dangerous Method
Drama
Release date: TBA
Viggo Mortensen plays Sigmund Freud to Michael Fassbender's Carl Jung. David Cronenberg, of all directors, analyzes the intense relationship between Frued and Jung that gave birth to Psychoanalysis. I wonder if anyone in their wildest dreams could have thought up a combination that includes Freud, Jung, Cronenberg, Mortensen and also Vincent Cassel and Keira Knightley. You might want to skip the popcorn on this one.
Also look out for:
The Mechanic
(Jason Statham doing action),
Rango
(Animated Western with Johnny Depp as a chameleon),
Fast Five
(5
th
Fast & Furious movie but with Vin Diesel facing off Dwayne The Rock Johnson),
Cowboys & Aliens
(Daniel Craig & Harrison Ford in a mix of Western and Sci-Fi) and
Spy Kids 4: All The Time In The World
(no, really).
Enjoy the New Year!