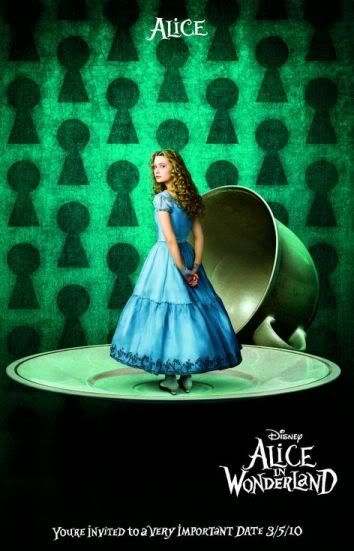 IMDb link
Directed by:
Tim Burton
Starring:
Mia Wasikowska, Johnny Depp, Helena Bonham Carter, Anne Hathaway, Crispin Glover
, others.
Release date: March 4, 2010 (UAE)
It has been long, eleven years to be precise, since
Tim Burton
successfully employed his skewered imagination to an adaptation that worked. Not since 1999's
Sleepy Hollow
has this eccentric film-maker made a movie that rekindled hope in fans-turned-critics that there may yet be good films in him. Although
Alice in Wonderland
is not one of
Tim Burton
's best movies, it is certainly one of his more charming ones, being a mix of old school Disney magic and
Burton
esque surreal visuals.