2010 could mark the beginning of decade where movies take advantage of the meteoric rise in advanced special effects that the noughties also heavily relied upon. It seems the big studios will make money (despite the ubiquitous recession) as long as there are super-hero graphic novels to pillage and tween vampire tales to tell. Unfortunately, this also means that the dearth of original ideas will continue to plague cinemas. Most mainstream movies today tend to be adapted from or are sequels of a book, movie, blog and/or a memoir. In fact, one upcoming movie is even about facebook! As many of us plan the year ahead -- with resolutions, family, vacations, career, etc -- we at WearetheMovies.com have shortlisted, from the 200-odd movies that Hollywood will unload on cinemagoers this year, a few of the more popular titles that we look forward to. The aim is to get you excited about what's in store. Some of these may be postponed, even cancelled. Others may turn out to be total duds (
Transformers 2
, anyone), and yet others may surprise everyone, coming out of nowhere and stealing the limelight (like last year's funny
Hangover
). The titles are sorted in ascending order of their US release dates.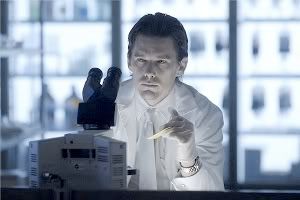 Daybreakers
Michael Spierig | USA | 2009
In a world inhabited by vampires, who are running out of valuable blood supplies, Ethan Hawke leads a group of his kind to try and save vampires (and humans). What works in building intrigue is the movie's sleek trailer, the presence of the Ethan Hawke, Willem Dafoe and Sam Neill and an apt rating of R (for Restricted kiddos). Daybreakers may finally give the grown-up boys a vampire movie to talk about after the Blade series.
The Book of Eli
Albert Hughes | USA | 2009
Denzel Washington plays a messiah-sort in a desolate, post-apocalyptic America, where the only hope for humanity is the titular book. If Denzel Washington taking on a bunch of thugs by himself is not cool enough for you, Gary Oldman is back as the baddie. And he goes by the name "Carnegie".
Legion
Scott Stewart | USA | 2009
God (the Jehovah version) is fed up of us sinners. So he initiates apocalypse by unleashing an army of angels, led by ever faithful Gabriel. But Michael has other plans – he believes Mankind can be salvaged by the messiah, except… the messiah must first be given birth to by a pregnant waitress in a desolate truck-diner, somewhere in Southwest America. Expect action, horror and fantasy to be combined in a way only seen before in Constantine. Paul Bettany plays the Archangel Michael.
Edge of Darkness
Martin Campbell | USA | 2009
007 helmer Martin Campbell directs this thriller about a homicide detective, Mel Gibson, out to find his daughter's killer. After Rambo 4 and Die Hard 4, we know these old tough guys can still play action heroes and kick some serious ass. Last time Mel Gibson had a starring role, we got Signs. Last time Mel Gibson played a bad-ass, we got Payback.
The Wolfman
Joe Johnston | USA | 2009
The Wolfman is another retelling of the werewolf origin, this one right in time for Valentine's Day. Normally, such a film would not draw much attention, but names like Anthony Hopkins, Benicio del Toro, Hugo Weaving and Emily Blunt arouse a level of interest. Although director Joe Johnston hasn't given us much to enjoy lately, where this movie may have already hit the mark with the formidable promotional material (moody trailer and posters). Looks like a wonderful mix of horror and period-piece, and after Che, we'll watch any movie with Benicio del Toro in it.
Shutter Island
Martin Scorcese | USA | 2009
Scorsese is back with his muse, Leonardo. There are a bunch of other big names thrown in, but what makes the film seem exciting is the sinister plot: Leo is a US Marshal investigating a disappearance at an asylum for the criminally insane, situated on a remote island. Not just is the movie based on another book by Dennis Lehane (Gone Baby Gone, Mystic River), it stars Ben Kingsley as a doctor. For the criminally insane. Oh yes.
Alice in Wonderland
Tim Burton | USA | 2009
Honestly, Tim Burton has by now become boring and redundant, beaten at his own game by the likes of visionaries such as Guillermo Del Toro. We've seen enough of Burton's morphed reality to find his work unsurprising. But it seems he may have finally found a story that can work alongside his skewed perspective. Why the sudden optimism with his latest movie? For one, Alice is now a 19yr old girl, returning to Wonderland to face the Red Queen of Hearts. It's also shot and released in Digital 3D under the Disney production house, giving us a chance to experience Burton's bizarre visuals anew. Lastly, it stars Burton's muse Johnny Depp, as the Mad Hatter. Some more inspired casting apart from the obvious: among others, Anne Hathaway as the White Queen, Crispin Glover as the Knave of Hearts and Alan Rickman as the Caterpillar.
Clash of the Titans
Louis Leterrier | USA | 2009
Louis Leterrier, the director of 2008's Incredible Hulk brings us this FX heavy fantasy tale from Greek Mythology of Perseus' epic sea journey. In his third masochistic outing, Sam Worthington (Terminator Salvation, Avatar) plays the hero who faces Medusa, Poseidon, Athena, Ares and a host of giant creatures. In an exciting match-up, Liam Neeson and Ralph Fiennes play the feuding brothers Zeus and Hades.
Kick-Ass
Matthew Vaughn | USA | 2009
When major studios did not approve Matthew Vaughn's faithful adaptation of a gritty, violent comic book about a crime-fighting student, he decided to make the movie anyway – with his own company fully financing the project. It's also rated R (rare for a comic book based film), though it is about teens in home-grown costumes fighting crime with no powers or skills.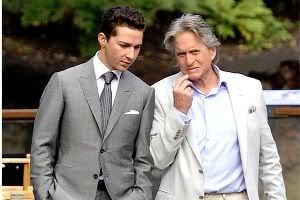 Wall Street 2: Money Never Sleeps
Oliver Stone | USA | 2009
Greed is good again. Oliver Stone revisits his iconic 80s film. Shia LeBeouf continues his Hollywood apprenticeship under the tutelage of Michael Douglas. Charlie Sheen gets a shot at the big screen again. It should be a marvelous watch, especially with the recession having left such a sour taste. (Note: Make sure you've seen the first Wall Street)
A Nightmare on Elm Street
Samuel Bayer | USA | 2009
The new Freddy Kruger is played by Jackie Earle Haley. Who? He who played Rorschach in Watchmen and the creepy pedophile in Little Children. While it is an interesting casting choice, it could be hard to up the original and the role that Robert Englund defined so brilliantly. But… this is Freddy Kruger's origin! Plus, the director made the music video for Metallica's Until It Sleeps. Now that's creepy.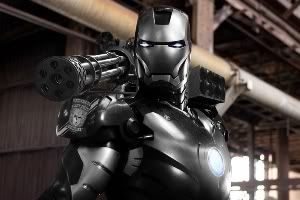 Iron Man 2
Jon Favreau | USA | 2009
The title should be enough. To be sure, it has the same director and actor. Throw in Mickey Rourke as villain Whiplash and Scarlett Johansson as Russian spy Black Widow. Need I say more? Okay, here's more. The trailer shows War Machine, in action. FTW!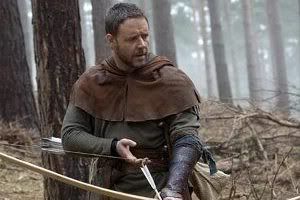 Robin Hood
Ridley Scott | USA | 2009
Another movie about the Prince of Thieves, though to be more specific, this is Ridley Scott's version. Expect a Gladiator style, swords & sandals epic, full of powerful speeches and an bloody remorselessness. The master filmmaker might be growing old but, in all probability, he still packs a solid punch. To add, Russell "Maximus" Crowe plays the hero.
Shrek Forever After
Mike Mitchell | USA | 2009
Shrek, Fiona, Donkey, Puss-in-Boots in an all-new adventure, this time in glorious 3D. It has been announced (for now) as the last Shrek movie. Rejoice!
Prince of Persia – Sands of Time
Mike Newell | USA | 2009
Yes, the same erstwhile 2D scrolling prince from the legendary video game. And while the effects look good, the trailer did not really do much. Yet, there is hope. This is from the studio that brought us the Pirates of the Caribbean movies, trying to repeat their formula. Jake Gyllenhaal plays the prince.
The A-Team
Joe Carnahan | USA | 2009
Joe Carnahan (Smokin' Aces, Narc) brings to the big screen this extremely popular 80s TV show. If you didn't know the series, you certainly knew Mr T. The success of this movie could start a race to adapt more TV series from its era. Notice the guy in the suit? That is Hangover's Bradley Cooper.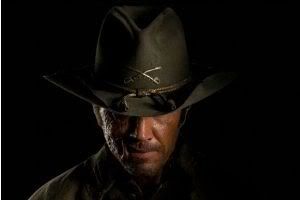 Jonah Hex
Jimmy Haward | USA | 2009
Josh Brolin plays Jonah Hex, a scarred bounty hunter from the Wild West tracking a voodoo practitioner who wants to raise an army of the undead to liberate the South. The voodoo practitioner is John Malkovich. The female lead, corset, boots and all, is Megan Fox.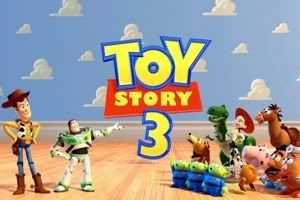 Toy Story 3
Lee Unkrich | USA | 2009
Pixar. Woody & Buzz. 3D.
Knight & Day
James Mangold | USA | 2009
From the director of Walk The Line & 3:10 to Yuma comes this big-star, action-comedy (think Mr &Mrs Smith) about a fugitive couple. Although Cameron Diaz has started to look like everyone's oldest aunt, we will endure this, because… Tom Cruise is playing a spy!
The Last Airbender
M Night Shyamalan | USA | 2009
M Night Shyamalan's name may not carry the "awe factor" it used to, but let's not deny that he is a supremely talented craftsman. The Last Airbender benefits from a story already established through the popular animated TV series. With the Lord of the Rings cinematographer and a host of other eminent technicians in the crew, this looks set to become THE epic of the year. Have you seen the teaser trailer?!
Predators
Nimród Antal | USA | 2009
Robert Rodriguez leaves behind his children's movie infatuation to return firmly back to guy-movie territory by producing this remake. Predators finds our favorite intergalactic hunters fighting a familiar enemy – humans! The elite human warriors include, among others, Laurence Fishburne and… Danny Trejo.
Inception
Christopher Nolan | USA | 2009
Christopher Nolan (Batman Begins, The Dark Knight, Memento, The Prestige) directs this big-Budget mind-bending thriller, starring Leonardo DiCaprio, Joseph Gordon-Levitt (remember that name), Ellen Page, Marion Cotillard, Cillian Murphy, Ken Watanabe & Michael Caine. Inception is based on an original story that has officially been summarized as "a sci-fi thriller set within the architecture of the mind." It also has the best teaser & trailer of any 2010 movie so far.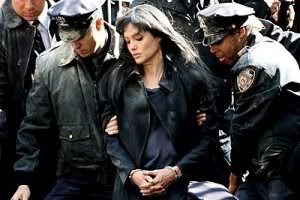 Salt
Philip Noyce | USA | 2009
In this action thriller, Angelina Jolie plays an accused-spy on the run from the authorities to prove her innocence. Angelina Jolie doing action! Knockout!!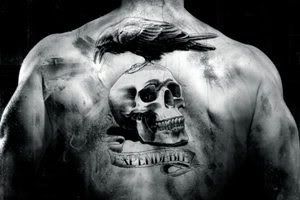 The Expendables
Sylvester Stallone | USA | 2009
Expendables, directed by Sylvester Stallone, is an 80's style action movie, a tribute to the era & the genre. The line up reads like an action junkies wet dream – Sly himself, Jason Statham, Jet Li, Mickey Rourke, Danny Trejo, Dolph Ludgren & (Stone Cold) Steve Austin. Look out for cameos by Bruce Willis & Arnold Schwarzenegger. Bliss!
Priest
Scott Stewart | USA | 2009
Paul Bettany is back in for the second this time year with the director of the year's earlier major film, Legion. This time, he plays a priest disobeying the church's orders to track down the kidnappers of his niece. Except, the kidnappers are… vampires. And one of them is Karl Urban.
The American
Anton Corbijn | USA | 2009
It's fun to see George Clooney play suave and sophisticated characters. Even the sometimes Quirky, simple roles that he plays are fun. In The American, he is an assassin hiding in Italy for his final assignment. Expect the film to ooze cool charm, just like the man himself.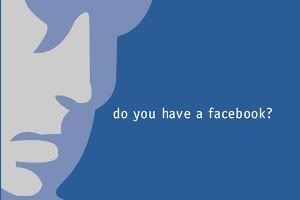 The Social Network
David Fincher | USA | 2009
David Fincher could make a movie about a phonebook and still make it interesting. So he does almost that – he's making his next film on "facebook". Little is known about the movie, but what we do know is that it stars Justin Timberlake as the founder of the popular social-networking site. Don't doubt it - it still is David Fincher!
Harry Potter & the Deathly Hallows: Part I
David Yates | USA | 2009
Finally, the last book of the Harry Potter series. But wait, it's not the last movie yet – "Deathly Hallows" is a long book and detailed enough to be split into two films – Deathly Hallows I and Deathly Hallows II. Even so, if the sixth movie is any indication, these could be a good last couple of films, measured by the uneven standards of the Harry Potter film franchise. Interestingly, much of the setting is outside Hogwarts, in and around present-day London with the three main characters in hiding and on the run.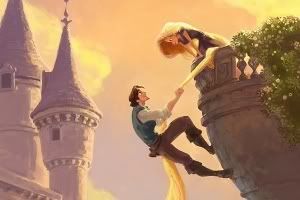 Rapunzel
Nathan Greno & Byron Howard | USA | 2009
Since Disney decided to come back to fairy tales with 2009's Princess and the Frog, it was a natural step to adapt one of the famous princesses whose tale hasn't been told to us yet – Rapunzel. The setting fits in perfectly well with the others of her ilk (Snow White, Sleeping Beauty, Cinderella, etc). The aim is to make the movie look as close to the Disney classics of yesteryears, as possible (hand-drawn water-paintings), but to do so using the latest pixel technology and in 3D.
Tron Legacy
Joseph Kosinski | USA | 2009
If you've seen the original
Tron
(1982), that should reason enough to get excited about this sequel. If you have not seen
Tron
(or even if you have), watch the awesome teaser on
Youtube
.
Note
:
This short-list of 30 movies is not meant to be a complete guide for what to watch out of Hollywood in 2010. It merely is an indication of the ones that have successfully aroused our interest. Look out for our views on these (and many more) as the year progresses. Happy watching!